Wait is over!! | All New RBackup V12 Released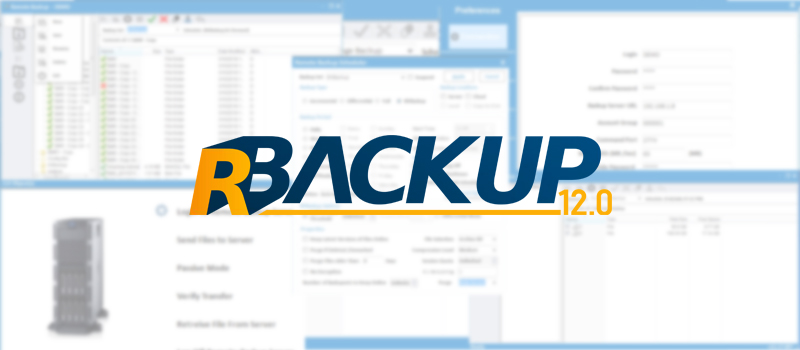 RBackup V12 Released
We are excited to announce the release of our first major upgrade in three years – RBackup V12.  We've given RBackup a significant makeover with more advanced scheduling options, a brand new intuitive user interface, and enhancements that improve the user experience.
With a completely re-engineered backup engine and a ground-up redesign, RBackup's new Version 12.0 remains ahead of the performance curve by offering the following features:
1. Faster and better secure Backups
2. Faster restore (10X faster!)
3. New local backup and recovery options
4. Super large backups!
 Complete change log
This upgrade is available for all service providers with active Maintenance Subscriptions.
A Little Something Extra
If your Maintenance Subscription has expired, we can renew it for you at exclusive launch pricing. Just reply to this email or phone us at +1 (901) 405-1234 for more details.
Not an RBackup Partner yet? All Basic and Premium packages will include extra licenses, through Monday, August 6. Call or Shop Online to order.